On May 9th, 2002, six members of the TriangleRiders Group set out on a bike trip from Raleigh, NC to Key West, FL using US 1, the old Federal Highway. Six members with six different personalities. Through it all it was a great trip. Here are a few pictures to share some of our trip with you.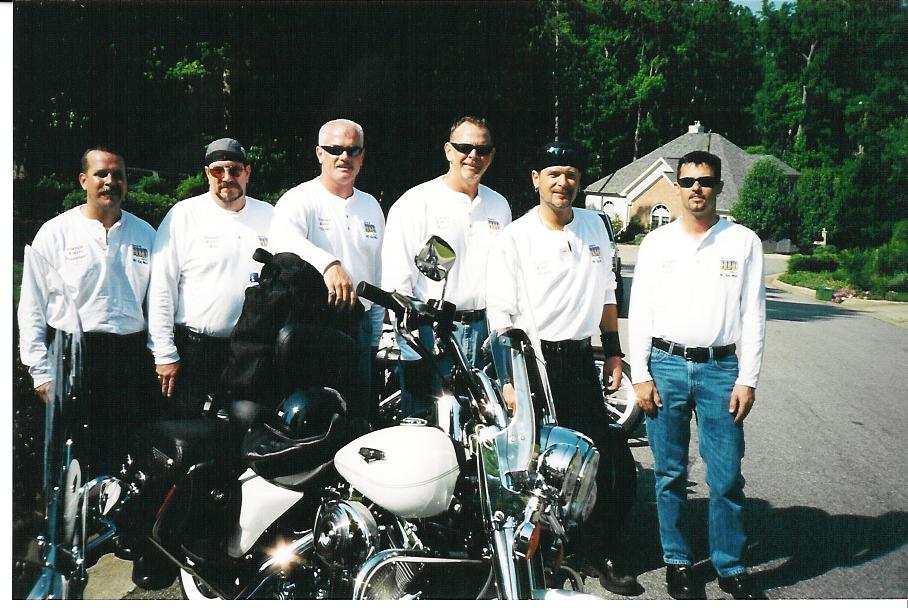 Getting ready to depart for Key West. May 9th, 2002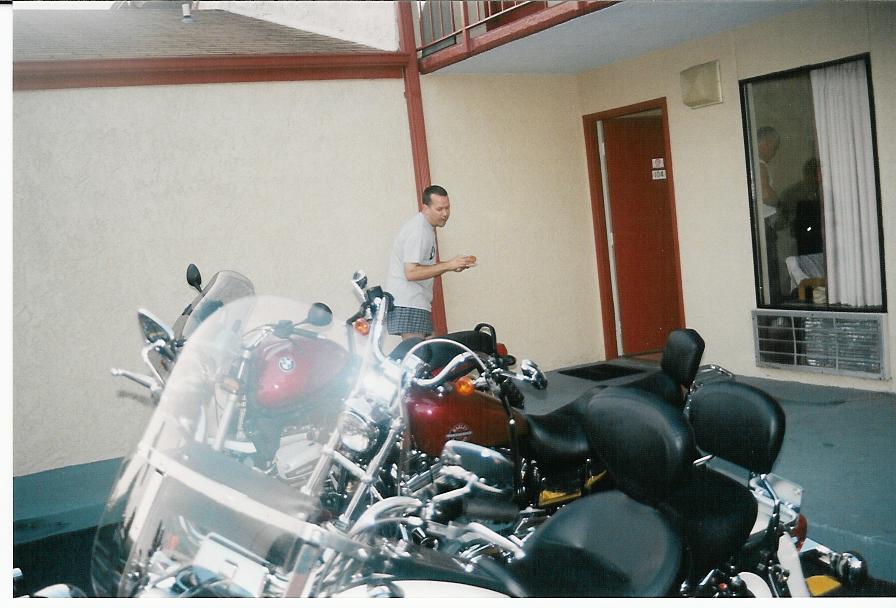 Our first nights stop on the road. Stephen has a talk with his bike.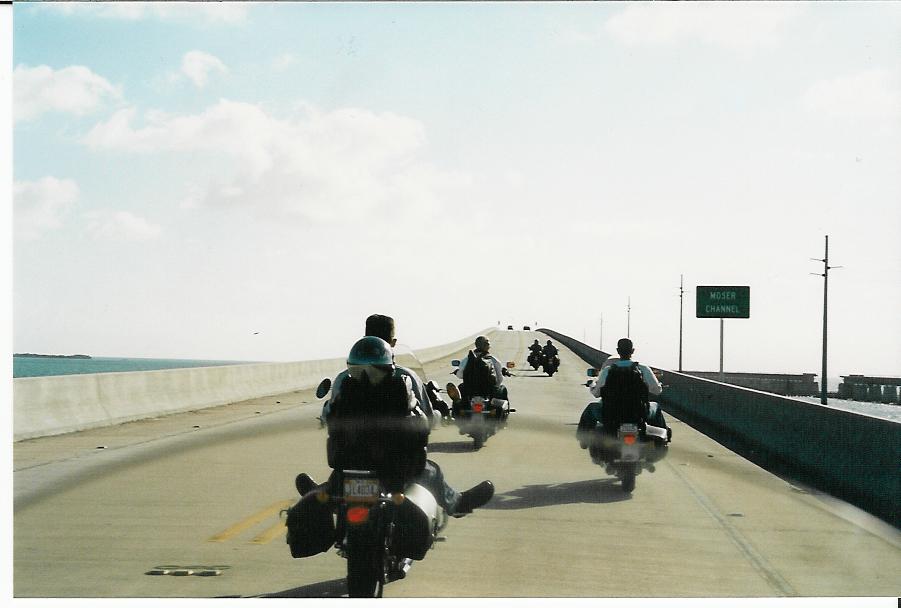 Crossing the 7 mile bridge in the Keys.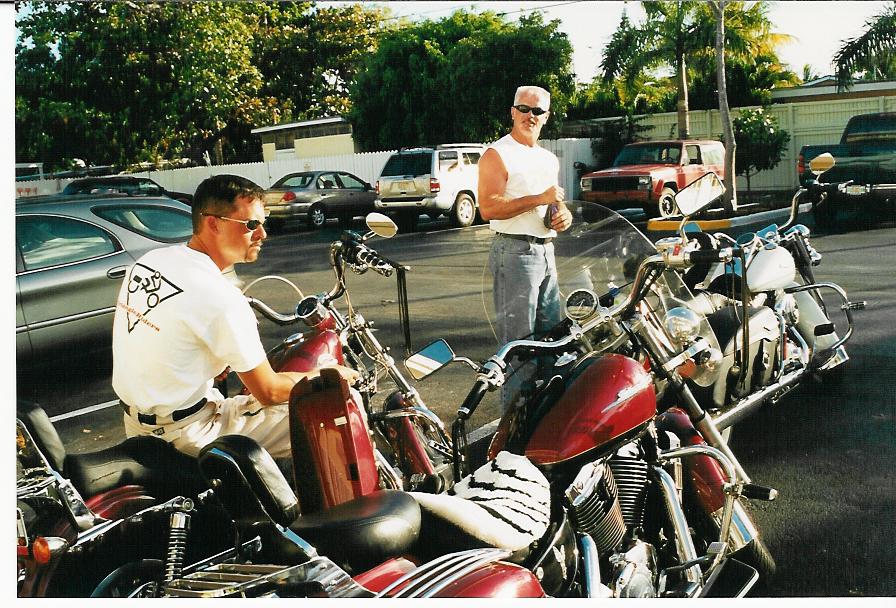 Shawn and Andy ready to ride.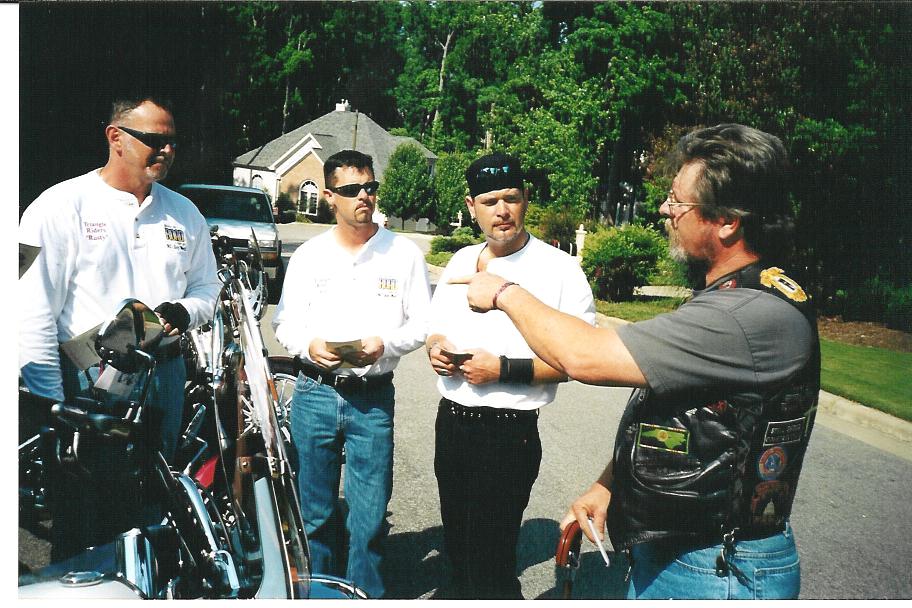 The minister blessing the riders and bikes.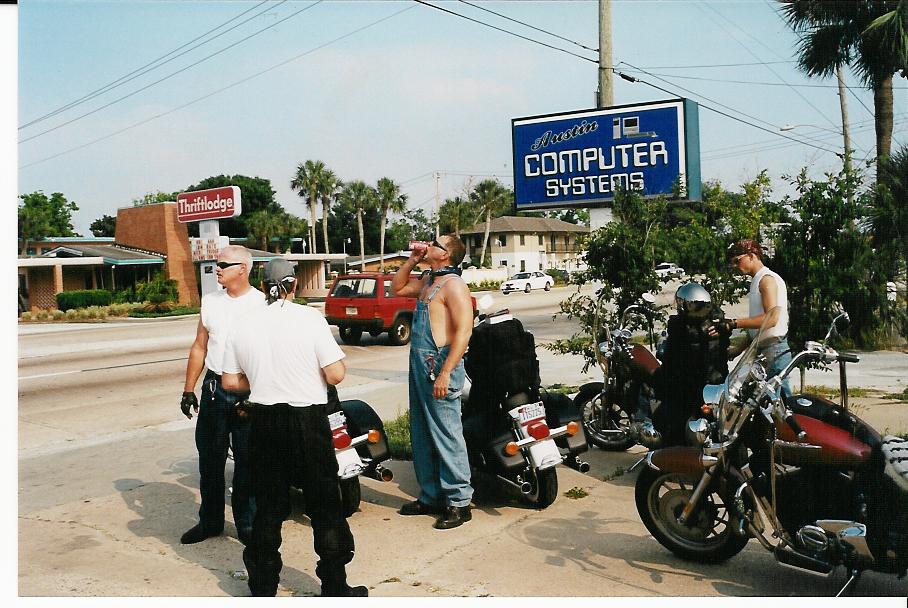 FINALLY! We take a break.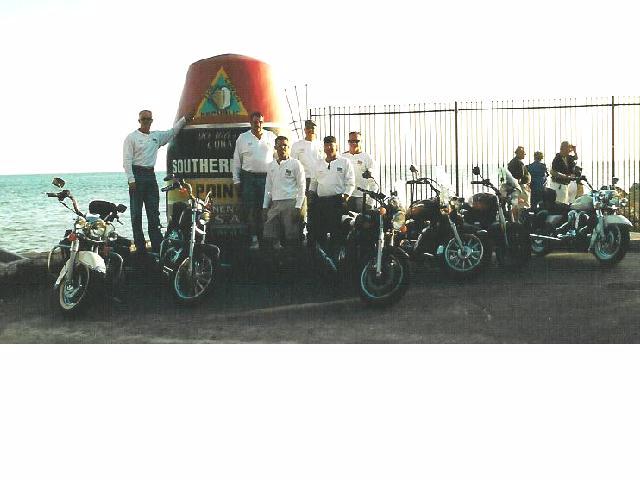 We can't beleive it. WE ALL MADE IT!
Our first night on the ride back in Daytona.